(News investigators) Nigerian actor Pete Edochie is a Nollywood legened. Over the years, the screen god has starred in a number of high class productions including Things Fall Apart, Lionheart, Egg of Life, Billionaire's Club, Night Bus to Lagos, and more. Outside of being an actor, he is also a father and one of his children, Yul Edochie, is also a very well known actor in the Nigerian entertainment industry.
Recently, Yul was in the tabloids for controversy when it was announced that he would be taking up a second wife after news of infidelity in his marriage to his first wife broke. During a new interview with Pete Edochie, he was asked about how he feels about this scandal, and also about why specifically it seems that Yul Edochie is his favorite child. Here's what Pete Edochie responded to the questioning.
**Before reading on, please make sure to like and follow my Facebook page (Jide Okonjo) so you don't miss out on any new and interesting lists, articles, and stories that I post every single day. I have a really fun page. If you like my page, you will have fun too. So what's stopping you? Like my page and let's have fun together!
and let's have fun together!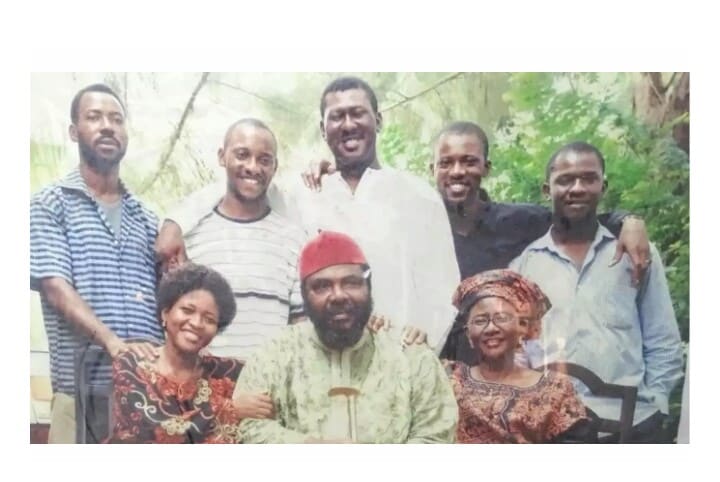 During a new interview with The Vanguard, the interviewer asked Pete Edochie: "They say 'a chick that will grow into a cock is known from the day it's hatched.' Is that true of your last son, Yul?". Pete Edochie responded saying:
Ordinarily, one or two of your children must show signs of being your children. To say I didn't expect that any one of my children will take after me will not make much sense to anybody. It runs in the blood as my father would always say. It didn't come to me as a surprise.
Then the interviewer said: "It seems Yul [specifically out of all your children] is a child after your heart?" to which Pete Edochie said:
All my children are after my heart. Whatever they do I am still their father, and I am very close to all of them. I don't have a favorite one. And I didn't raise them like that.

Whatever you find in my house is accessible to all of them . I don't contest their choices with them. If any one of them meets a girl and he's in love with her and he wants to marry her, let that person go ahead and do so. I gave them the necessary education they require to stand on their own. I bought a car for each one of them when they graduated from the university.
The interviewer continued: "But why is Yul so different from your other children?" to which Pete Edochie simply said:
He's into show business and he tries to create controversies around himself. That's why he has a lot of followers on social media.
Finally, the interviewer asked "How did you feel about Yul taking a second wife?" to which Pete Edochie responded saying:
I didn't feel good, but like I said I'm a Christian and I read the Bible. Solomon with 700 wives and 300 concubines, was branded a man of wisdom . it's his choice and for whatever reason he decided to take a second wife, that's what I can say.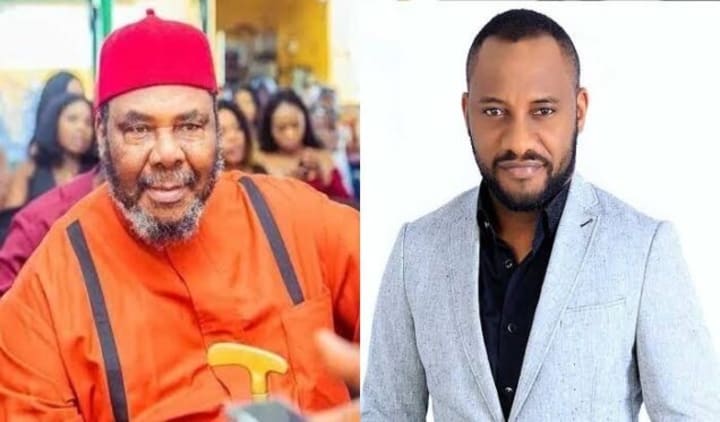 What do you think about the questions the interviewer asked Pete Edochie and what do you think about what Pete said?